I have been quiet for awhile because I recently got back from my annual vacation to Yellowstone National Park in Wyoming, which was amazing and inspiring. Now I just need to get back to working on new primitive dolls again. In the meantime, I have a few pictures of highlights from my trip to share. The photos were taken by my husband and I with our new Canon 30D and new super zoom & wide angle lenses.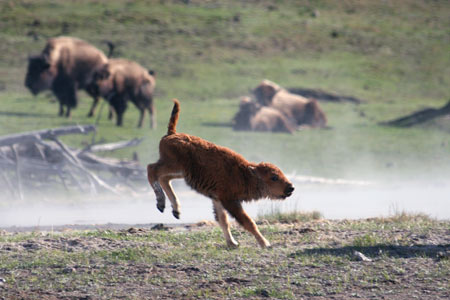 A frolicking bison calf (who was having a bit of a snit because Mommy wasn't ready to wake up just yet that morning to nurse him)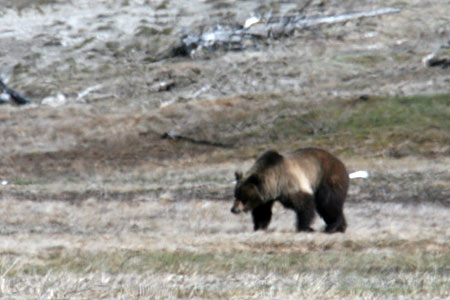 A yearling grizzly bear who was marauding around the Old Faithful Inn area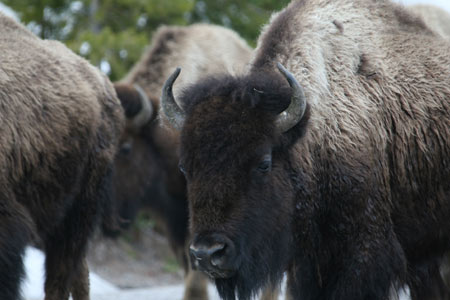 Part of a bison herd slowly migrating south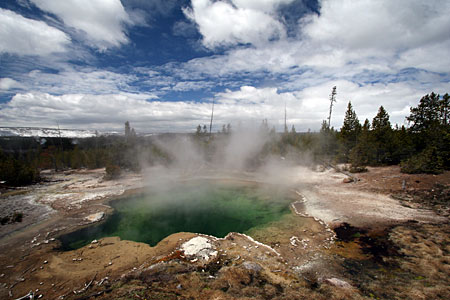 The gorgeous Emerald Spring in Norris Geyser Basin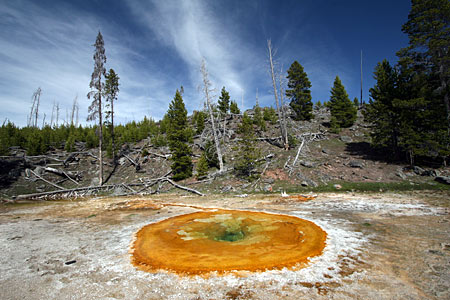 The brilliantly colored Economic Geyser in the Upper Geyser Basin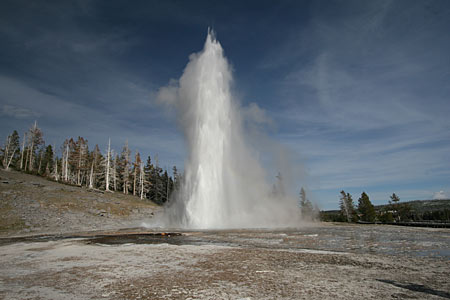 A rare treat: Grand Geyser erupting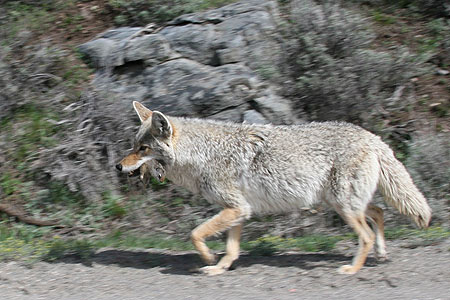 Coyote carrying a ground squirrel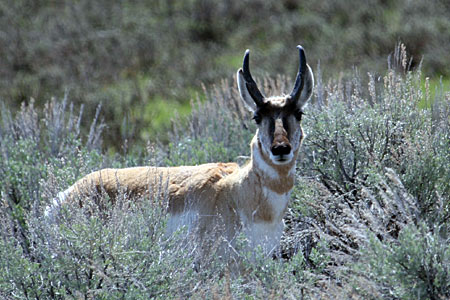 An elusive North American Pronghorn in the sagebrush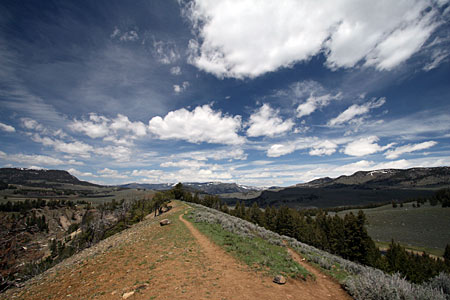 Hiking trail along the rim of the 800-foot-deep Grand Canyon of the Yellowstone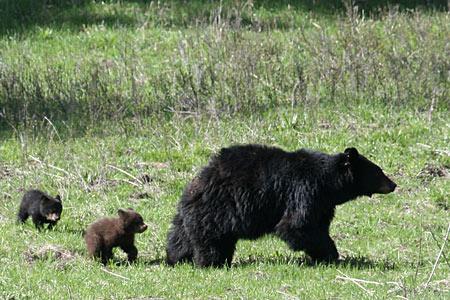 Mother black bear with two cubs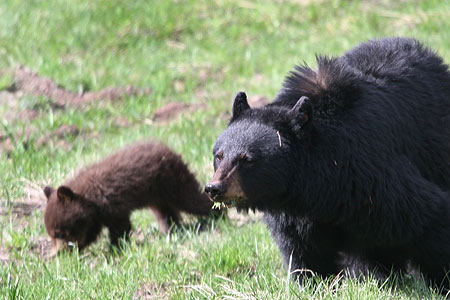 The nicest man let us use his 800mm+ lens to take some extreme closeups
I already can't wait to go back again next year.