The newest addition to my primitive home decor arrived yesterday all the way from Texas, and I am absolutely in love with it. Would you ever guess that this cabinet is an antique reproduction?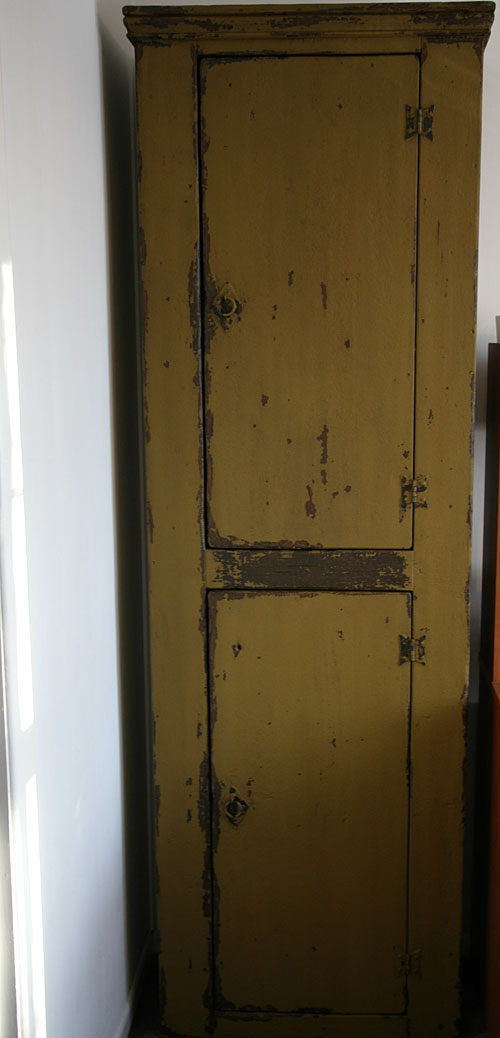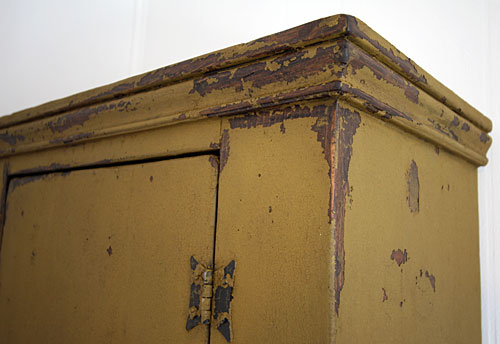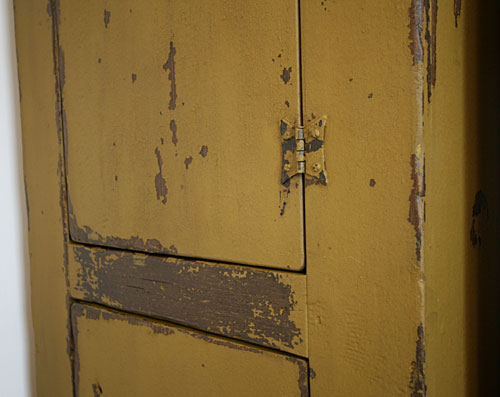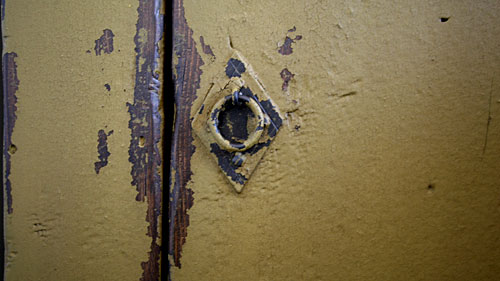 This cabinet is a big 78″ tall, 25″ wide, and 12″ deep. There are four shelves inside which I have used to de-clutter my crafting room. It feels so nice and clean in here now. This room of my house still needs a lot of work, and having this beautiful piece of furniture in it is now an inspiration to get the rest of that work done.
My new cabinet was handmade by Joseph Spinale – he has shops on eBay and Etsy. He uses hand planed pine and square cut nails to create his amazing 18th & 19th century antique reproduction furniture. My husband and I are already planning our next purchase from him.