Early Work Mercantile is now open for business! Before I head on over to browse through all of the other talented artists' goodies, I would like to introduce you to my two new offerings that are available now in the Old World Primitives Early Work Mercantile Shop. Both dolls were created using Netty LaCroix designs.
First is Hester – she is an extreme primitive folk art pioneer doll.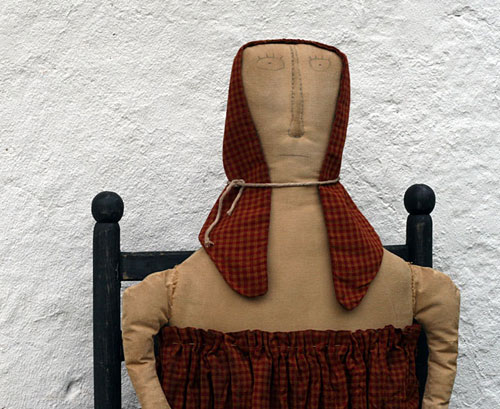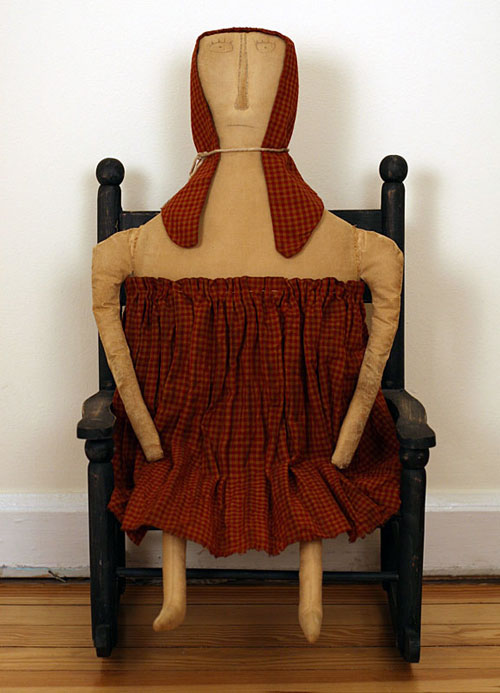 My second offering is a spooky extreme primitive black cat doll.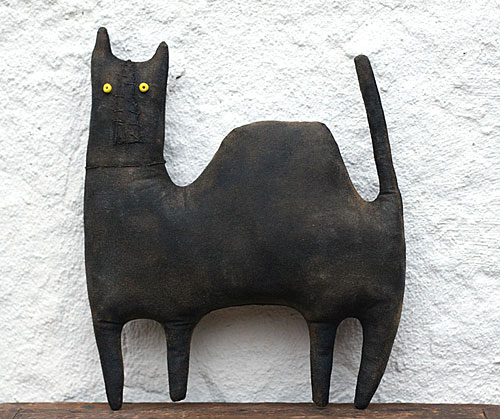 For more information about each of these dolls, please come and visit them over at Early Work Mercantile. I on my way over there myself right now!