I am back from my first craft show, which was also my first Halloween party for the year, and feeling energized.  Halloween is my favorite time of year, and this festival was a great way to get into the holiday spirit!  The decorations and Halloween colored lights throughout the streets were amazing, there were plenty of yummy treats to be had (my favorites being the warm and fresh kettle corn and the hot apple cider), and many people went all-out with their costumes.  It was so fun to see all of the creative costumes throughout the night from my booth viewpoint.  It was also great fun to see and hear people's reactions to my products and help them with their purchases.  Many comments during the night really made me smile. Here are some of the photos that I managed to snap during one of my brief forrays outside of my booth (note to self: bring my tripod next time).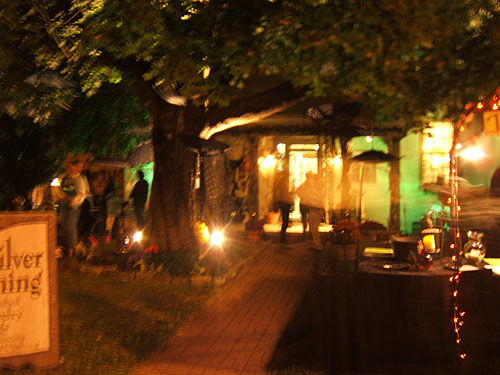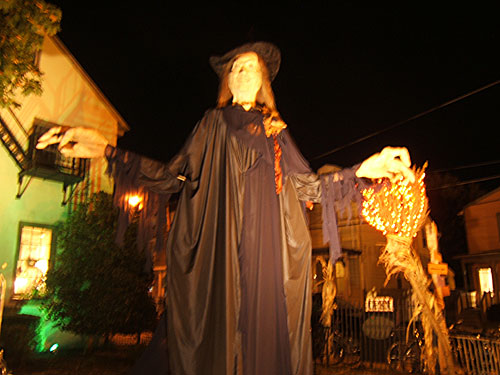 This was the giant witch that greeted visitors to the Ball.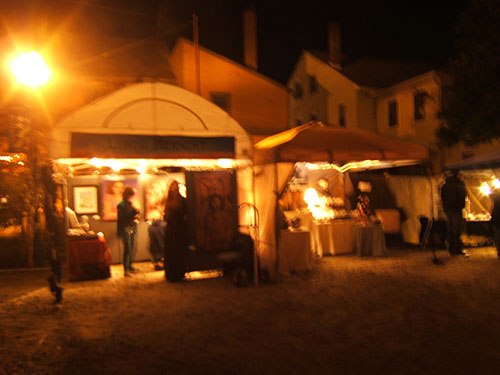 That's my booth on the right, and to the left was talented painter/sculptor Linda Mehnert. I bought one of her cat sculptures and just adore it!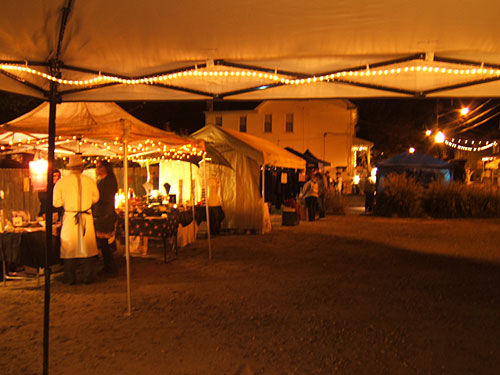 This was the view of the booths to my right from inside my booth.
And just to give you an idea of how amazing the costumes were, here is a photo that I borrowed from The Witches Ball Costume Contest Winners page of their website – this was my favorite costume of the night, which I was lucky enough to get to see up close (the wings were jointed and moved – and the detail in her dress and choker were amazing).