I added a new set of kitty themed chenille ornaments to my Old World Primitives Etsy shop this past week – a set of 3 calico cats with paper Victorian scrap faces.  I have some hanging from the feather tree on my mantel and looking quite festive.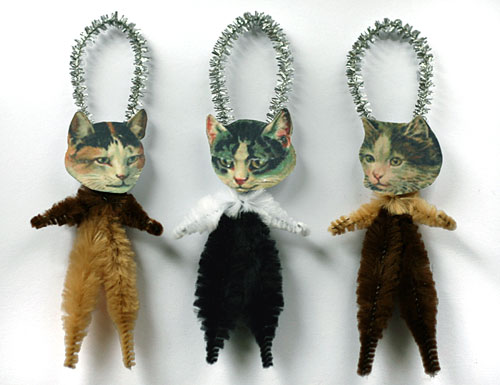 This holiday season has been keeping me quite busy with wholesale orders, but I am determined to complete some new dolls that I have been working on by the end of the coming week.  Below is a peek at them as works in progress, sitting behind and beneath a small sea of Christmas ornaments that I will be packing up tonight.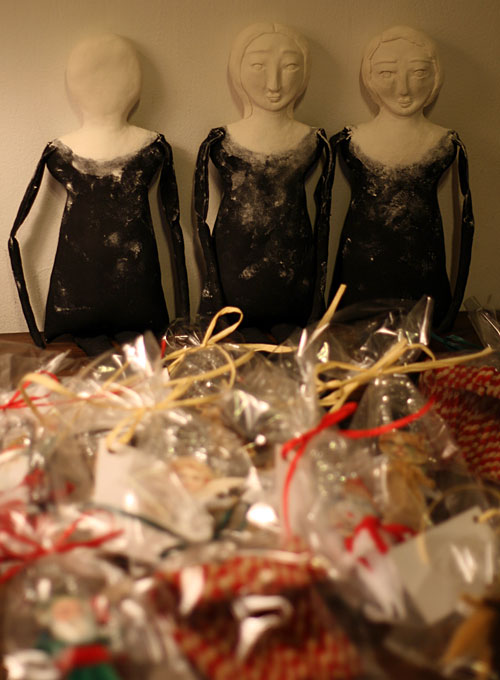 I hope to be showing these dolls completed very soon.