I have managed to complete one of the work in progress dolls that I posted about last week, and get her added to my Old World Primitives Etsy shop yesterday.  Her name is Emily, and she decided that she wanted to wear an outfit with a bit of a festive feel to it for the holidays.  Here she is below, after her paint had dried, but before she was antiqued, getting ready to get dressed.  Her skirt is made from reproduction mid 1800s fabric.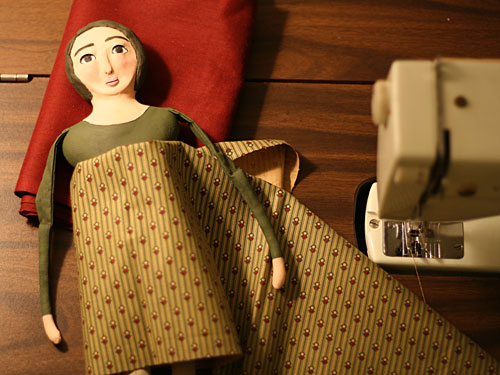 Here is Emily all completed, demurely posing for her photo.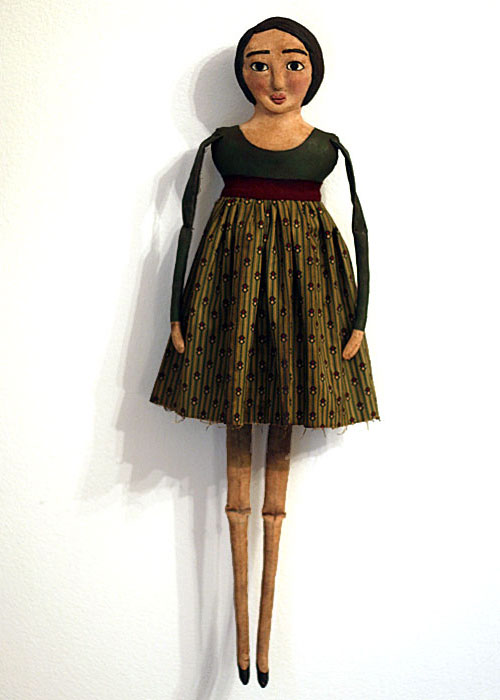 Her friends will be joining her soon… but for now it's back to work on completing a few more orders first for me.   Have a very Happy Thanksgiving!