This Christmas, after the gifts had been opened, Christmas dinner eaten, and cookies consumed at the big family dinner table… my Dad had one more box to open and share with me.  Since he knows that I like to use antique postcard images as faces for my chenille ornaments, he brought out a few stacks of his recent acquisitions.  I enjoyed looking through all of them and selecting some to borrow as much as I enjoyed hearing the story of how he had scavenged them from the site of an old home that was slated for demolition.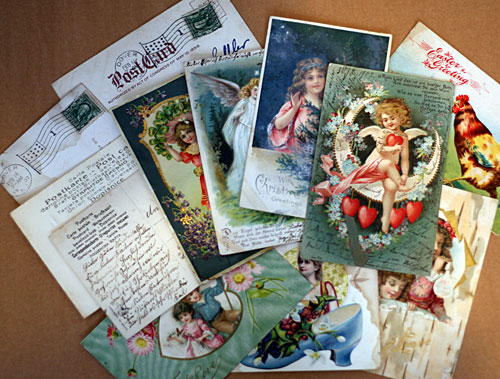 Some of them were inscribed with notes from the sender in English, and some in German.  Some were never sent, and many had 1 cent stamps on them along with postmarks from the 1902 – 1907 range.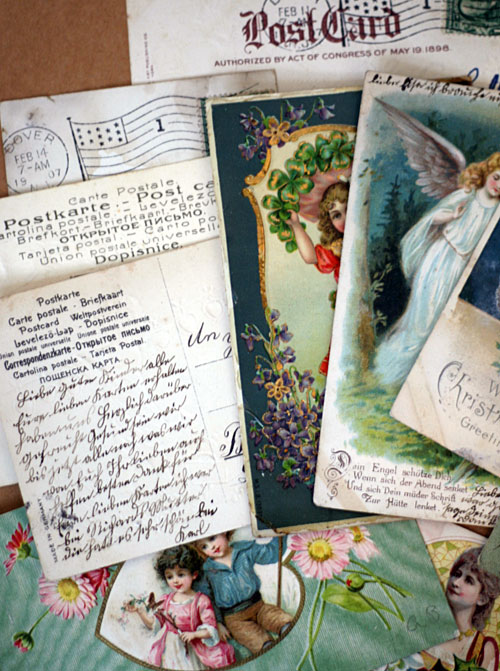 Many will provide the inspiration for new ornaments in 2010.  Happy New Year to all!