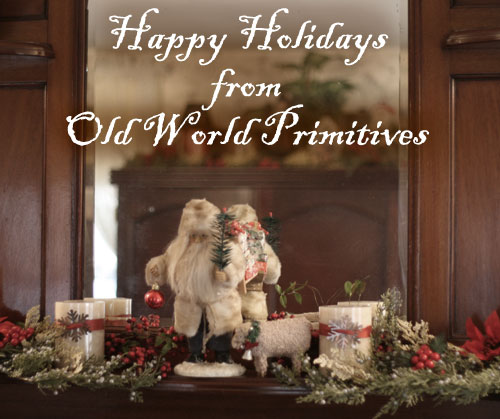 Wishing you and yours a happy and safe holiday season!  I am excited that we should have a white Christmas this year – the foot of snow that fell here last weekend hasn't done too much melting yet.
On to my exciting news that I have to share – I am honored to have one of my chenille angel ornaments featured on the cover of the Winter 2009 issue of Celebrate 365 magazine.   I am anxiously awaiting the arrival of my copy of the magazine to get a peek at what is inside as well.  A picture of the cover is below.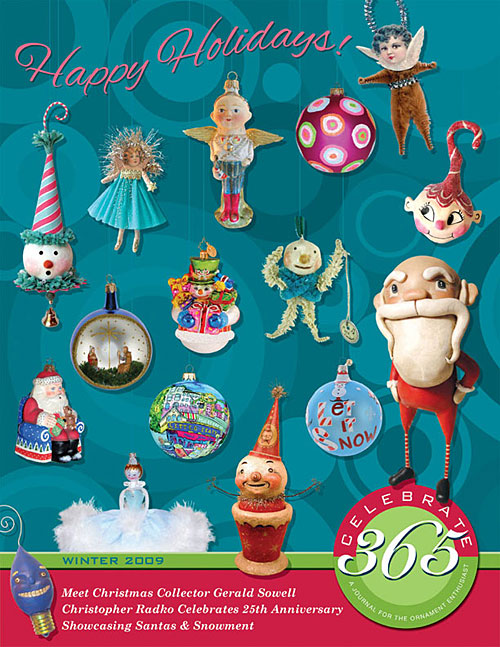 I also have two new sets of two Valentine's Day ornaments to share.  Both sets are available now in my Old World Primitives Etsy shop. These little Victorian ladies are made of chenille with crepe paper skirts.