I have been all over the place since my last post… oh gosh, where to start. I'll start with the embarrassing part first – my husband and I attempted to move for the second time within three years, and our plan flopped once again. We have been trying to move from the suburbs to an older farmhouse in the country… something that I always thought was my dream… to live in a 1700s or 1800s farmhouse decorated like one of the homes I have so often drooled over in Early American Life magazine. But our attempts to move have taught me that this may not be my ultimate dream after all. The country escapes that we found ourselves pursuing were still just a little too "more of the same," albeit in less developed areas. We don't have the big bucks required to completely "get away from it all," and we just couldn't find anything that was quite enough away.
So now we have a new plan in mind… bear with me here, as this may sound crazy… to save up enough money to REALLY move into the country… or rather, a step closer to the wilderness. We are going to save up, purchase a motor home, sell our current home, and pursue the freedom of living full time on the road, camping at remote, wild and beautiful spots along the way. This is an idea I have been toying with for 6 years now, but I never thought I would be able to make it happen. I felt too entrenched in my current way of life despite how much I wanted to give this a try. But now, if we can save enough to make this plan feasible… there is a new goal in the horizon.
So. I've wasted a ton of time this summer house-hunting, packing… and then un-packing (ugh!), but I've still managed to get some new dolls and ornaments created, and to do a bunch of gardening and pickling too.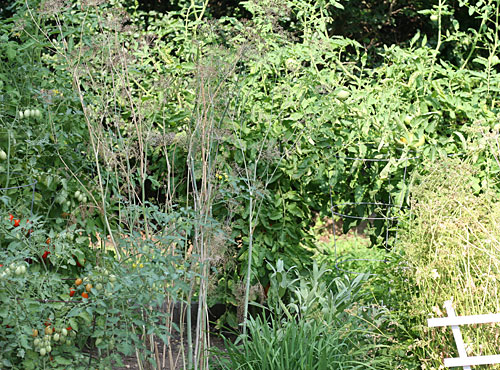 Do you think my tomato plants are happy?? 😀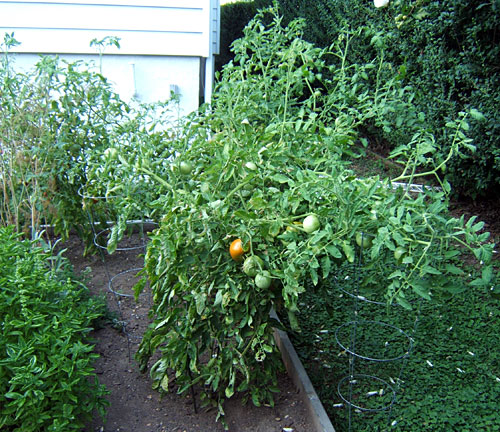 And now I invite you to meet an extreme primitive doll named Nadine, and a primitive witch make-do named Hexe: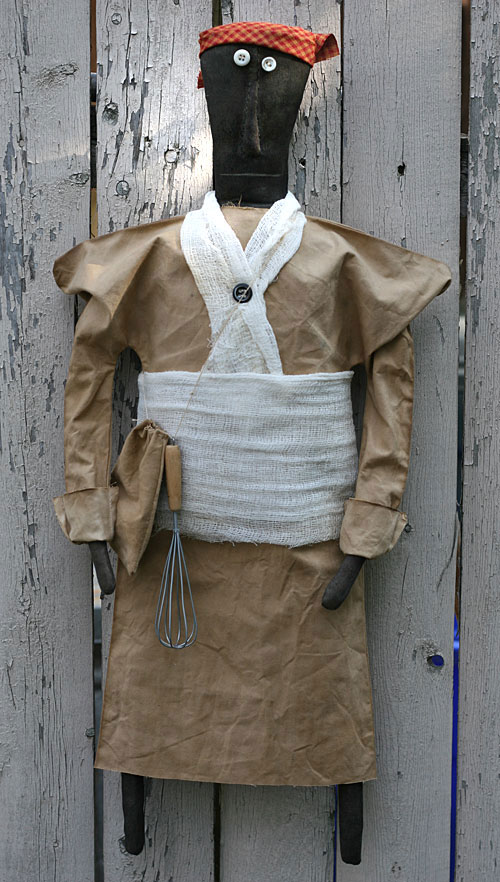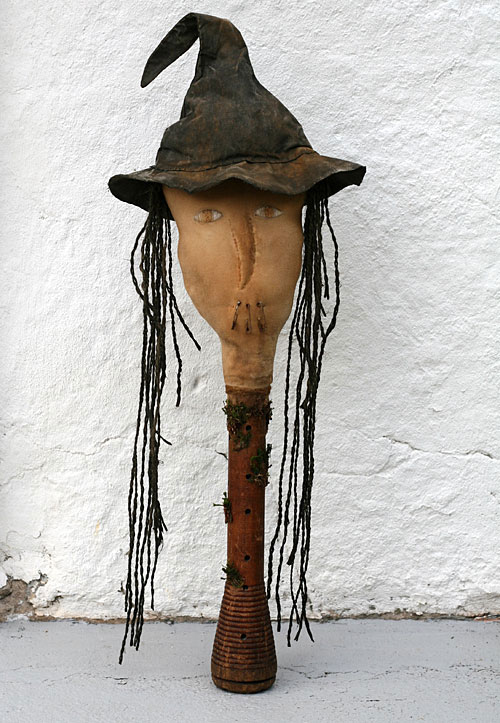 Plus my newest ornaments in spun cotton, spun glass, and chenille: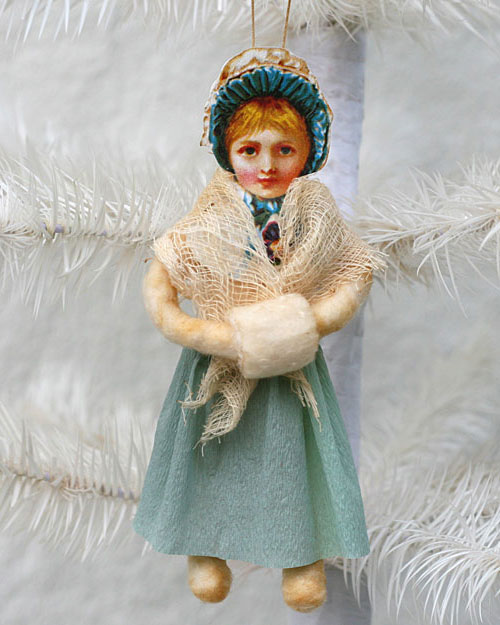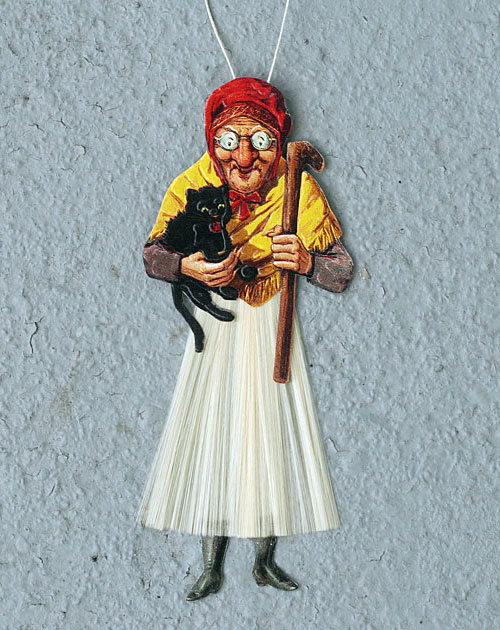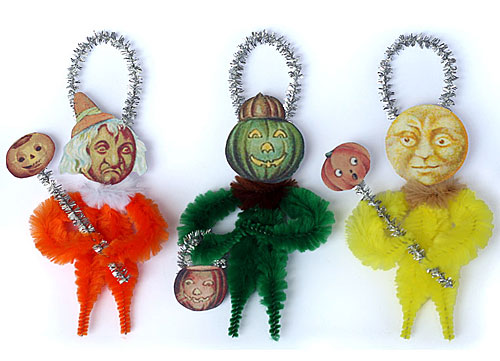 All of the new creations above can be found in my Old World Primitives Etsy shop.