Hallowe'en Greetings! Our carved pumpkins are all lit up and ready to greet the trick-or-treaters. We have a kitty theme this year – happy cat and scary cat. They decide who gets tricks and who gets treats!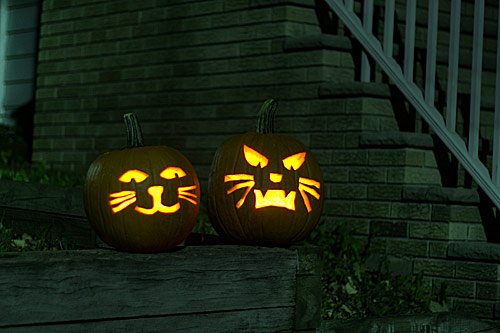 And speaking of treats – I received the most wonderful surprise in the mail today from my bestest customer Sally!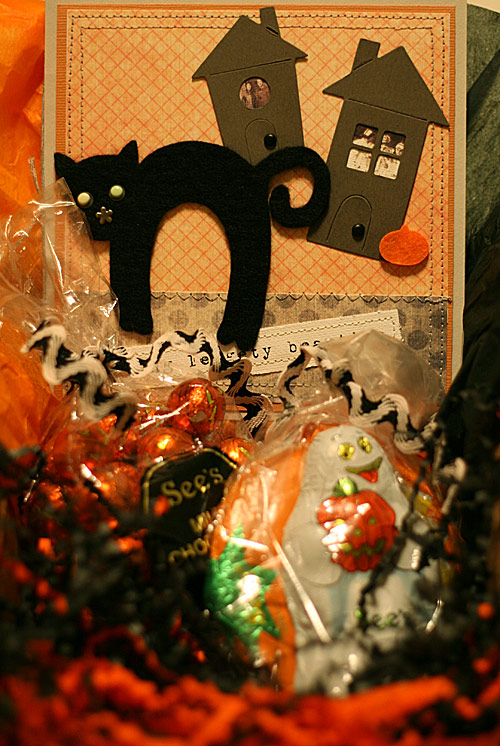 She sent me a beautifully handmade, amazingly detailed Halloween card, which I adore, and an assortment of Halloween chocolates, which I have been munching on all day! (I looooove chocolate!) There were actually a few more little jack-lantern chocolate balls in the bag to the left at first, but I couldn't resist eating a bunch before I took the photo. 🙂 THANK YOU, Sally! HAPPY HALLOWEEN!