A new set of Christmas kitties are available now from Old World Primitives!   I think they are my favorite set of cat ornaments that I have made yet.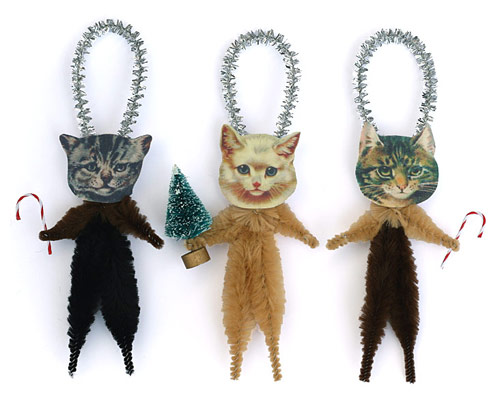 I also realized that I never posted the new set of black cats (for Halloween – or any time of year!) here on this blog yet, so they are also pictured below. They have been available in my Etsy shop for a few weeks now.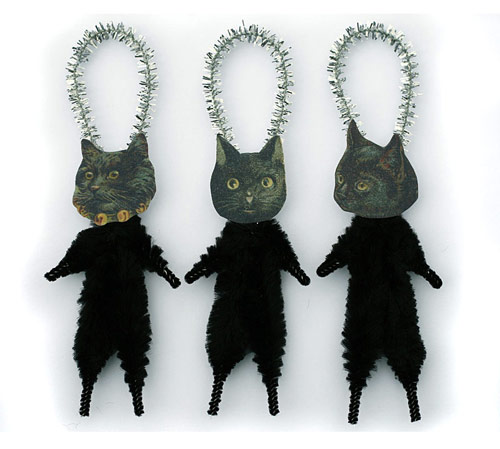 Both sets of ornaments are available at either my:
or my brand new:
Both online storefronts allow you to shop my entire inventory, with the main difference being that my ArtFire shop allows you to buy in larger quantities without requesting a custom listing.  ArtFire also does not require you to register for an account in order to make a purchase.