Last Sunday I had the pleasure of attending the 36th Annual Quiet Valley Living Historical Farm Harvest Festival. This is an event I try never to miss. There are so many delicious goodies to eat and drink there – all grown and prepared right on the farm. The weather was beautiful and the setting looked pretty with the fall colors starting to turn.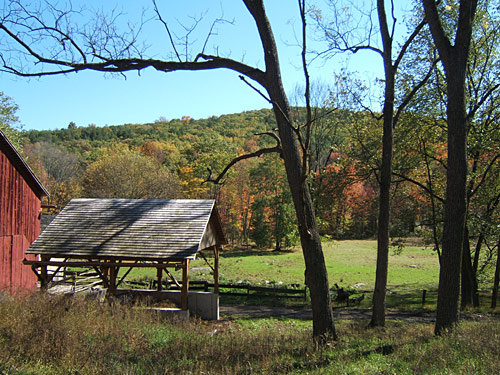 They also sell the most wonderful-smelling bunches of sweet annie and arrangements of dried flowers. I bought two bunches this year. I also picked up some bottled bee pollen, as I have been reading lately that it is one of the most nutritious foods on earth. I am trying it sprinkled into my breakfast cereal in the morning. I couldn't resist starting my Christmas shopping early either when I found a beautifully hand crafted item that I know my husband will love finding under the tree… but shhh, I've already said too much!
I learned so many interesting things from the demonstrators, too – which is the part I look forward to most each year. This year I learned about herbs, woodworking, different styles of lace making, life during the Civil War (I learn something new from the Civil War reenactors each year), cheese making, and natural yarn dyeing the old fashioned way – just to name a few!