Roderick Cattingham is almost ready to meet his public – he just has to select the perfect antique shirt buttons to match his pants first.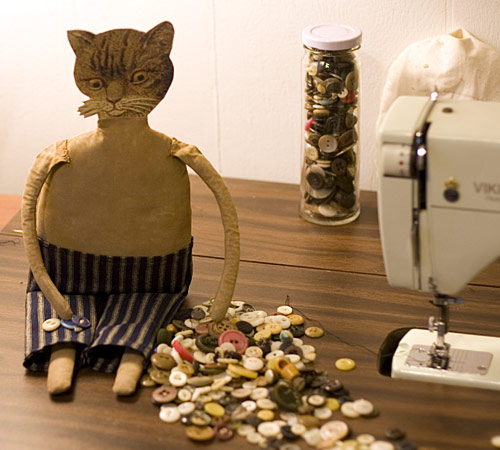 Mr. Cattingham decides to enlist the help of Frederick Bunworth, who is known for his impeccable taste.  Mr. Bunworth helped pick out an outfit for Horatio Hopkins too, and Horatio has since hopped off to his new home.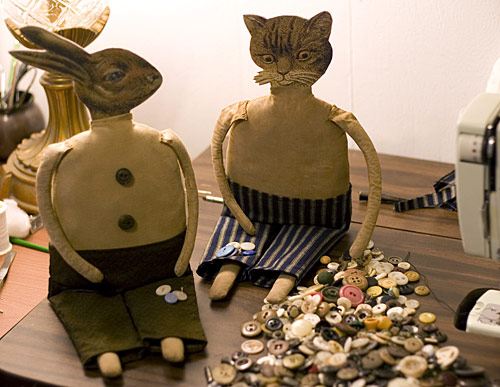 Roderick will be all dressed and ready to present himself in the Old World Primitives Etsy shop tomorrow.  Two new spun cotton Easter bunny ornaments are looking forward to his arrival.