Santa Claus is comin' to town! I just added this new primitive doll to the Old World Primitives Etsy shop – a robed Santa carrying a Christmas stocking. The sweet annie in Santa's stocking came from Quiet Valley Living Historical Farm in Pennsylvania (I never miss their delightful Harvest Festival).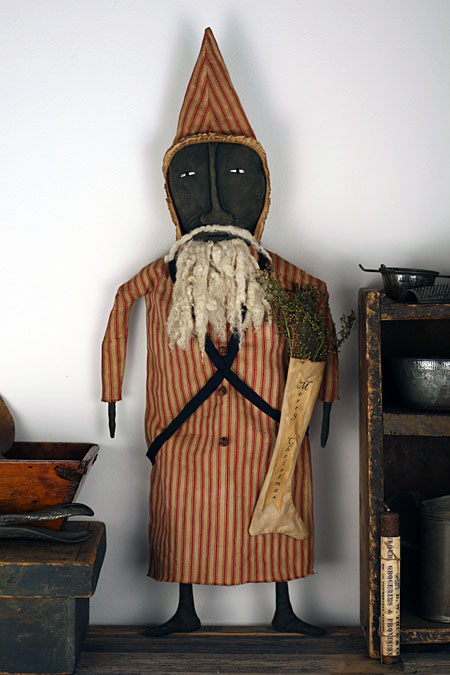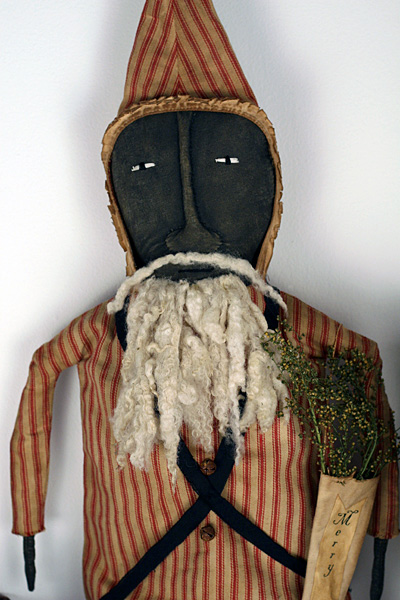 Santa is SOLD, thank you!
Although I have started making Christmas items already, I am still having fun getting into the Halloween spirit and enjoying the season. Last night I went to the Great Jack-O'-Lantern Blaze in Hudson Valley, NY. It featured over 4,000 individually hand-carved, illuminated pumpkins on display in the form of dinosaurs, pirates, snakes, spiders, mummies, an undersea aquarium, grave angels (my favorite part!) and more. Below are some of the photos that I took at the event that came out well enough to be recognizable (it was dark and spooky! which meant that sadly many of my favorite parts of the display didn't photograph well).