Meet Frederick Bunworth.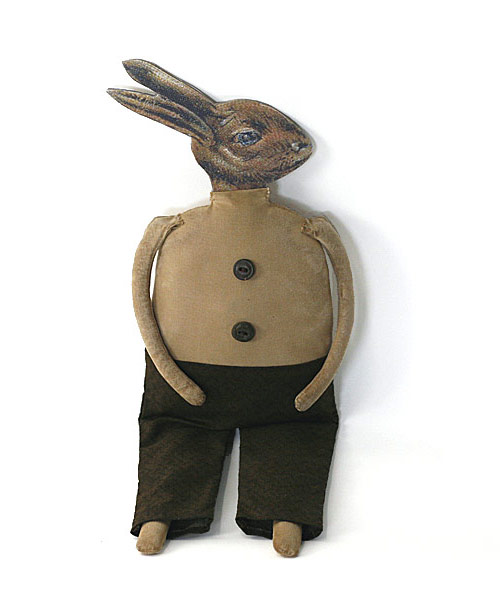 Frederick is my newest design, a primitive folk art rabbit doll. He has a cloth body and a paper + chipboard head and neck. Frederick is demurely awaiting spring.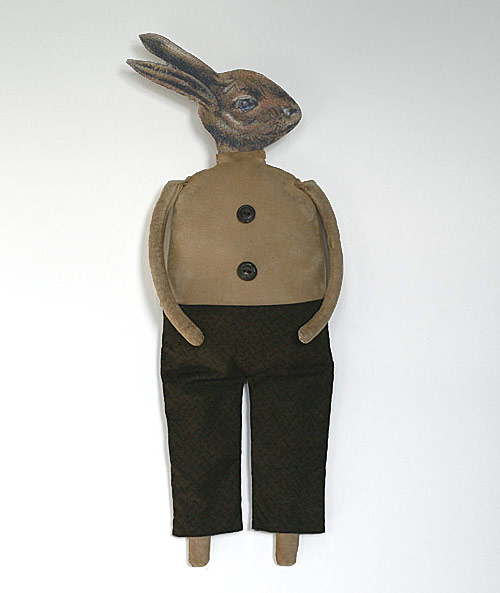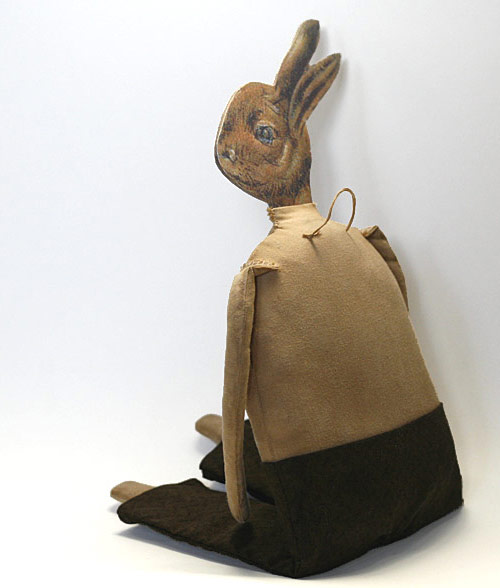 Frederick has joined the gaggle of spun cotton and chenille ornaments in my Old World Primitives Etsy shop.
More new designs are in the works this week!