The orange and black chenille Halloween ornaments below are the latest additions to my line of chenille ornaments for the 2011 holiday season.  Click an image to visit them in my Etsy shop.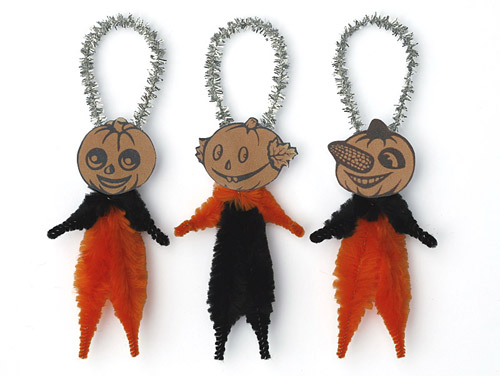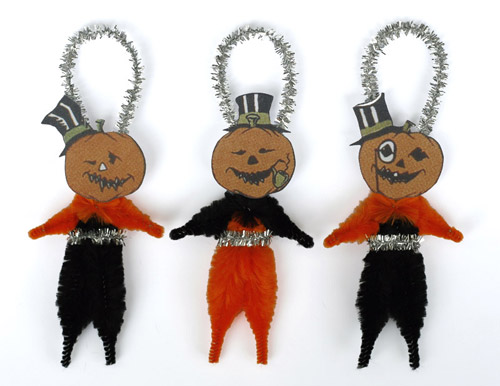 What will emerge from my workspace today?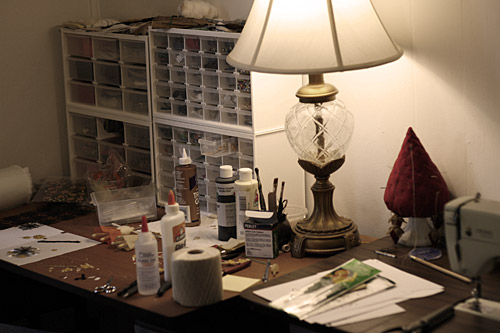 I have new spun cotton ornaments and spun glass ornaments in the works – they will be added to the Old World Primitives Etsy shop later today and tomorrow.