I have found my way back into doll land this week and I am pleased to introduce my newest creation, a new primitive doll named Leticia. She is a good witch made of cloth with a sculpted Paperclay face. She is entirely hand painted and antiqued. Her skirt is made of lightly stained olive calico fabric with a tan flannel waistband. She wears a matching tan flannel witch hat and has two tiny black seed bead buttons on her hand painted shirt. She is available in my Old World Primitives Etsy shop now.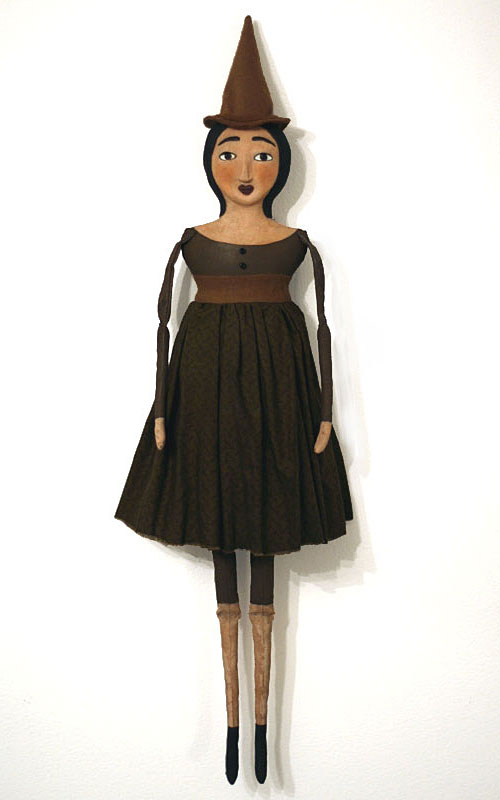 I have also been making some new spun cotton ornaments since my last post… more will be on the way soon, too. Below are my newest designs – the two cat ornaments are available, and the angel ornament is sold.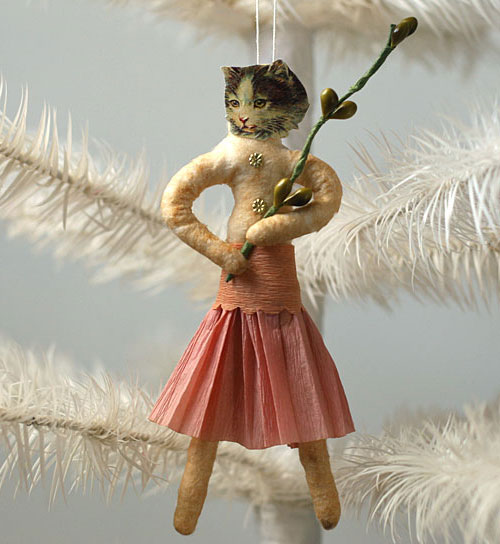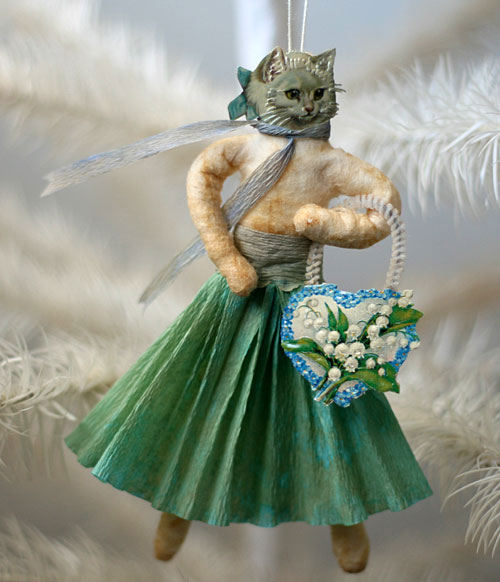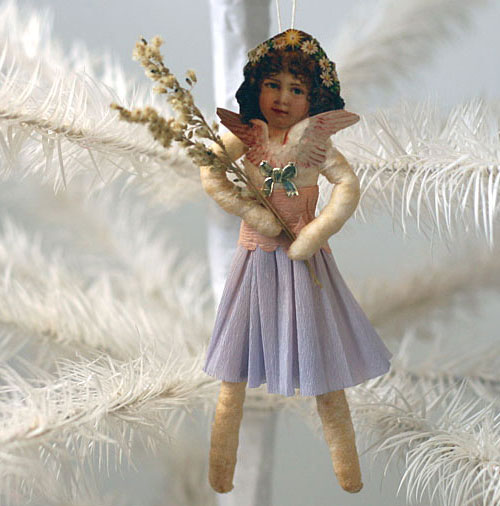 And now I am off to work on balancing the time I spend making dolls and ornaments more equitably… and to get working on my Izannah Walker workshop doll!  I have my enormous booklet of instructions all printed out, and, brushing off any feelings of intimidation, I am going to get started on my doll today.  I will try not to let all of the ideas that I have for new creations distract me too much (paper dolls will be in the works soon…).