I went to my local Jo Ann Fabric and Craft and Pearl Paint stores today to do some shopping for craft supplies. It is always so fun to come home and unpack all of my goodies.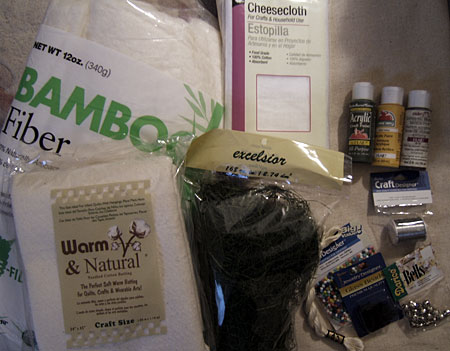 I can't wait to try out the new Bamboo fiber stuffing that I found! It is so soft and silky! Even softer than the big bag of sheep's wool I have, but with no VM to clean off first. Plus the bamboo fiber is eco-friendly and naturally antibacterial. I think I am hooked on it already.
I also love the texture of the Osnaburg that I picked up: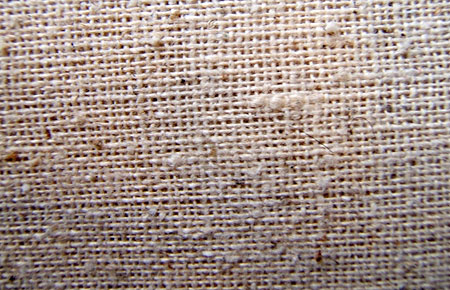 It is so prim!