This weekend I went to the 23rd annual "Antiques in Long Valley" show in Long Valley, NJ and left with a fantastic find! I purchased a circa 1870s chimney cupboard with original dark blue paint. I think it is a rare and beautiful find and am very excited about it. Plus, it fits perfectly into the empty spot in my blue living room next to a barnwood cabinet that I have been looking to fill.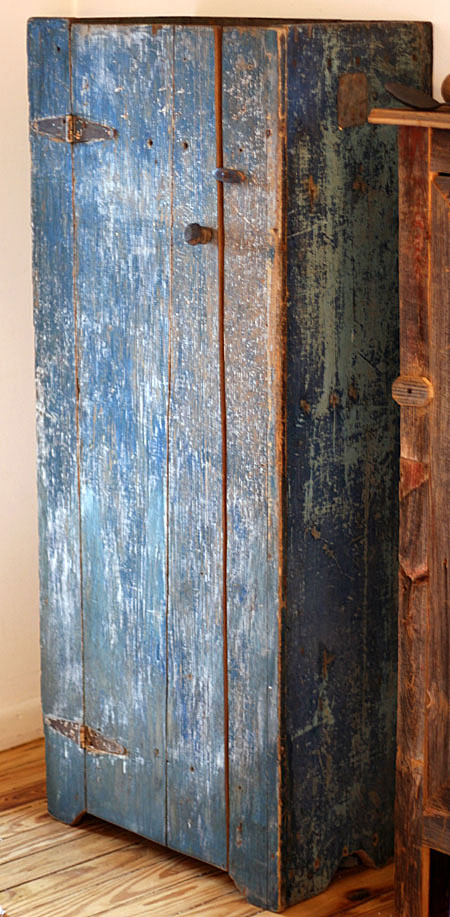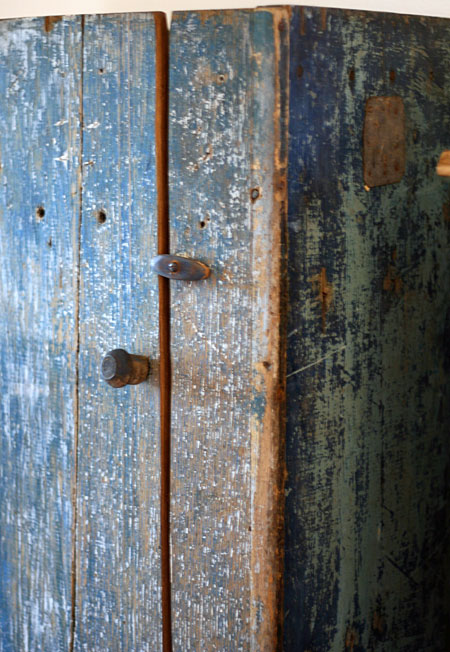 There were so many other items at this show that I wished I could have bought too – I could easily have left with a U-Haul filled with goodies if I had the means. There was absolutely no junk at this show, and in some booths I wanted just about every item in them. I just missed a lovely antique doll with a lithographed face that was in excellent condition – a dealer at another antique store that I shop at got to her first, and is keeping her for her personal collection.
My Mom picked up a wonderful late 19th century German cloth doll with a tin head. I told her that if she didn't buy her, I was going to have to (and I had already spent enough!). The doll still has a tattered, aged piece of paper pinned beneath her clothes with a handwritten note of who she once belonged to.