Today officially feels like fall here in New Jersey – we had to turn the heat on for the first time since last spring, and the green leaves outside my window are finally starting to get some red and yellow tips.
Yesterday I updated the Old World Primitives Early Work Mercantile shop for our October 1st update with a primitive witch hat box.  The witch hat is made of painted, stained muslin adorned with a strip homespun and bit of dried flowers. The box is made of painted, stained paper mache.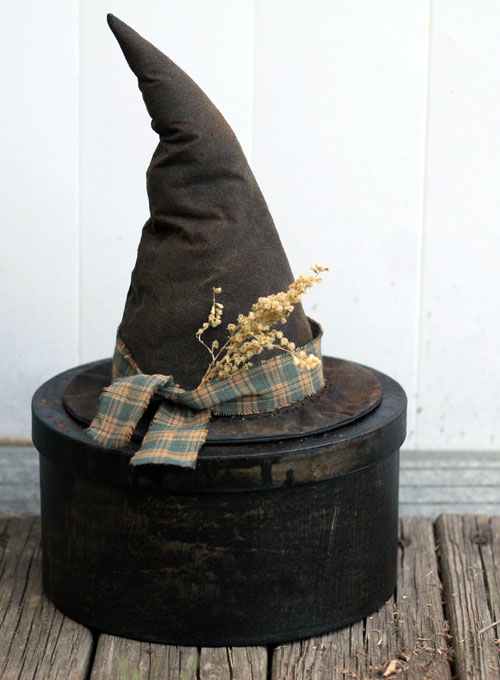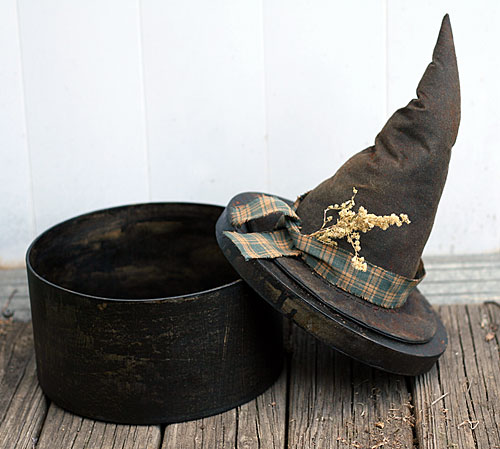 Does anyone have their Halloween costume ready yet?  I do, since I'll be wearing mine already next weekend to The Witches Ball.  I'm going to wear my very favorite handmade Halloween costume – "Tragic Alice" by Heavy Red.  My Mom will be joining me as a fairy!