Due to wonderfully encouraging customer response, I have been busily working on more spun cotton ornaments since my last post (as my doll parts still sit patiently waiting).  Below are pictures of my latest spun cotton creations – all except the bunny holding the Easter basket sold before I got the chance to post them here (some traveling as far as South Korea… that was exciting!). If you see one that you like but missed, custom order inquiries are welcome.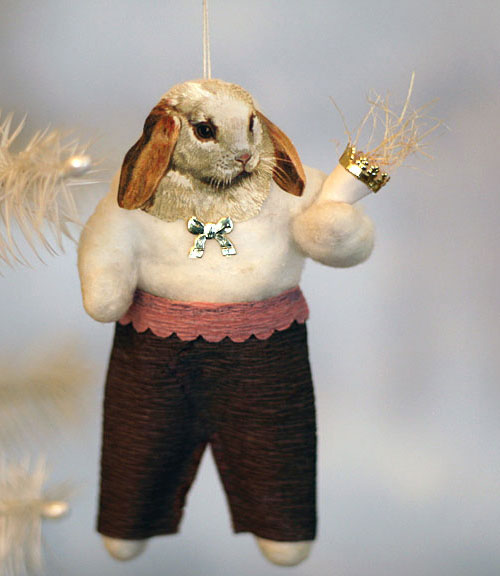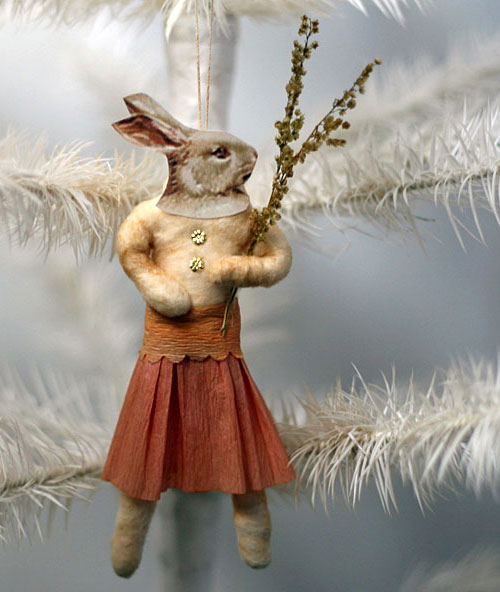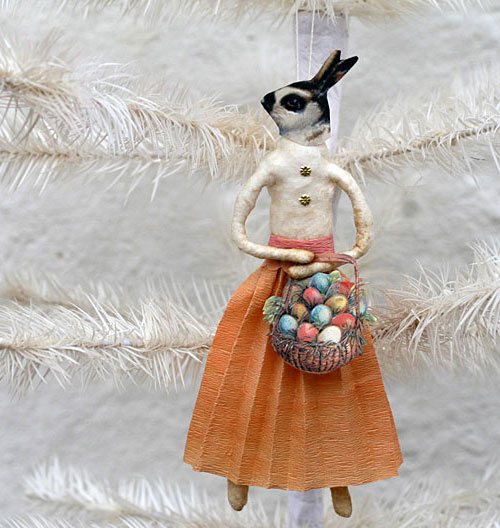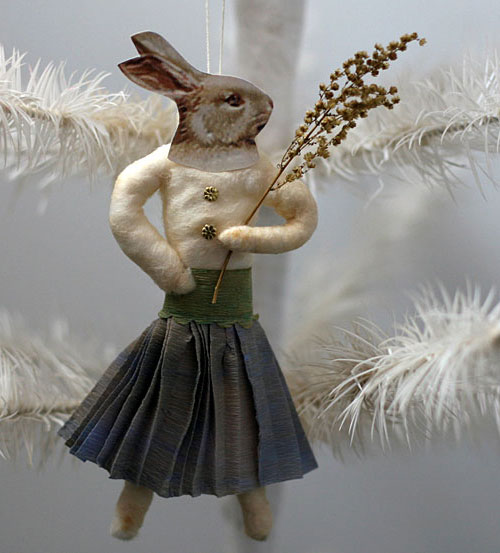 I had fun doing some shopping on Etsy last week as well.  My little Trooper has been happily snuggled up in a cozy new cat bed that I bought for him from mimi0201.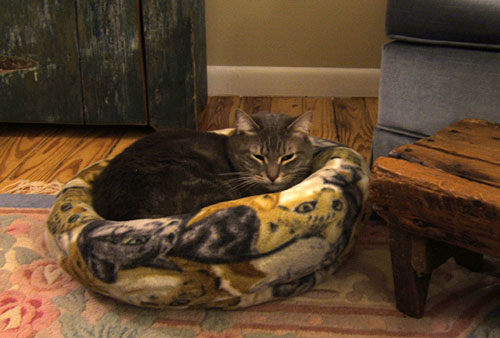 Trooper is the baby of the family, and he likes to have his very own bed in each room of the house. Until last week, the living room was the final room he was missing a bed in… and I knew that he needed one there when my husband set his empty backpack down on the rug, and Trooper snuggled up on it like it was a bed. He seems very pleased with the switch to his cushy, fleecy new spot.
And speaking of needing… or shall I say kneading… I also picked up this adorable card from Pet Scribbles for my hubby for Valentine's Day. I absolutely love it, and her customer service was amazing!