I have been eagerly anticipating the arrival of the newest Stampington & Company publication, Prims Magazine, in my mailbox for some time now – so I am very excited that it's here! As I tore the box open and began thumbing through the pages, I found myself impressed not only with the quality of the magazine and photographs (nothing less than what you've come to expect from Stampington if you are already familiar with their publications), but completely wowed by the quality of the artwork inside. I feel truly humbled to be included in the premier issue amongst so many artists that I have admired for a long time now.
Pictured below is the magazine cover and a peek at the two page article that my doll Rebecca is featured in.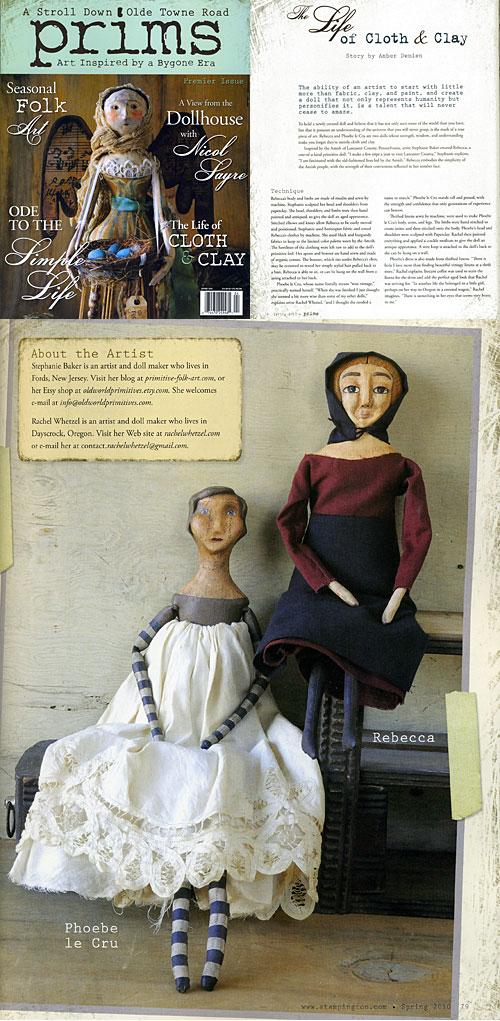 Since my last post, I have also added a bunch of new goodies to my Old World Primitives Etsy shop, including spun cotton ornaments, a set of 3 patriotic 4th of July chenille ornaments, and two primitive black Halloween cat dolls (yes… I am starting to think Halloween already!).